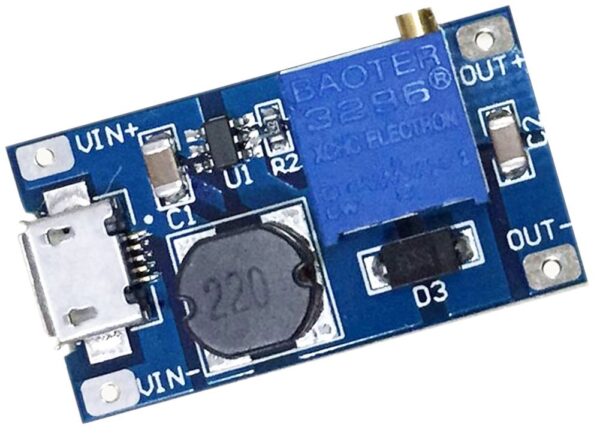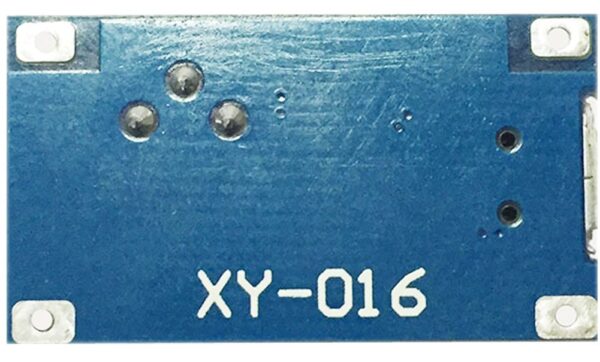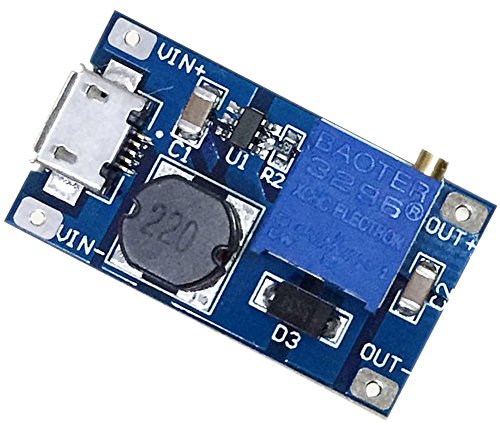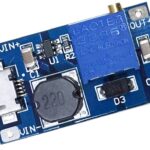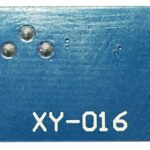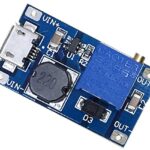 LM-2577 DC-DC 可調式升壓模組 2A 輸出 寬壓輸入2/24V升 5/9/12/28V
Compare
描述
LM-2577 DC-DC 可調式升壓模組  2A 輸出 寬壓輸入2/24V升 5/9/12/28V
LM-2577 DC-DC 可調式升壓模組,可輕鬆安裝於各種小型設備裡面。可採用MicroUSB輸入,LM-2577 DC-DC 可調式升壓模組 用USB充電器或者移動電源通過手機數據線即可輕鬆得到9V,12V,15V,18V,24V的常用電壓,使用非常方便。超寬的輸入和輸出電壓,超高的轉換效率。小體積可調升壓模塊,可輕鬆安裝於各種小型設備裡面。可採用MicroUSB輸入,用USB充電器或者移動電源通過手機數據線即可輕鬆得到9V,12V,15V,18V,24V的常用電壓,使用非常方便。 超寬的輸入和輸出電壓,超高的轉換效率。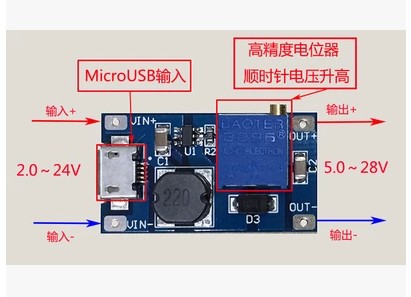 模塊特性
最大輸出電流:2 A(建議在1A內使用)
輸入電壓:2 v — 24 v
最大輸出電壓:> 28 v (建議在26V內使用)
效率:> 93% (效率與輸入和輸出的壓差有關)
尺寸: 30mm * 17 mm * 14 mm (長*寬*高)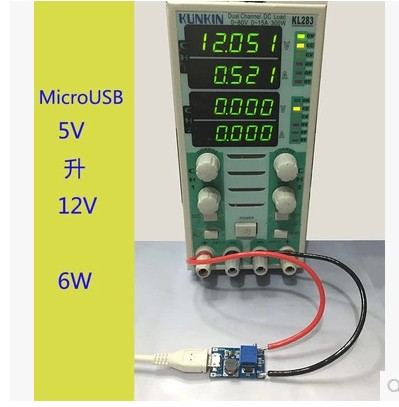 LM-2577 DC-DC 可調式升壓模組 注意事項
此模塊是升壓模塊,輸出電壓要大於輸入電壓
峰值電流輸出電流不超過2A
LM-2577 DC DC Boost Converter Step-up Voltage Regulator Voltage Stabilizer Adjustable Power Supply DC 2-24V to 5V 9V 12V 24V 2A with Micro USB Input
Voltage can be adjustable by precision potentiometer

Peak current and output current does not exceed 2A

This module is a step-up module, the output voltage must be higher than the input voltage

Micro USB input can be used,With USB charger or mobile power mobile phone data wire ,easily getting 9V, 12V, 15V, 18V, 24V voltage

Wide input and output voltage, high conversion efficiency, min Adjustable boost module,can be easily installed in a variety of small devices
Wide input and output voltage, high conversion efficiency.
The whole network smallest adjustable boost module, can be easily installed in a variety of small equipment inside.
MicroUSB input can be used with a USB charger or mobile power via phone line can easily get common voltage 9V, 12V, 15V, 18V, 24V , and easy to use.
Module Features:
Input voltage:DC 2 V- 24 V
The maximum output current: 2A (use in 1A)
Maximum output voltage: 28V (It is best to use in less than 26V)
Efficiency:> 93% (efficiency associated with input and output pressure)
Size: 30mm * 17mm * 14mm (L * W * H)
Note:
Peak current output current does not exceed 2A
This module is a step-up module, the output voltage is higher than the input voltage