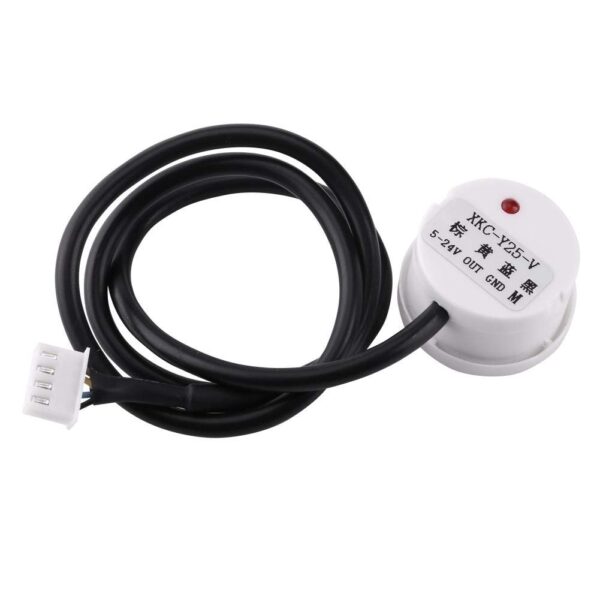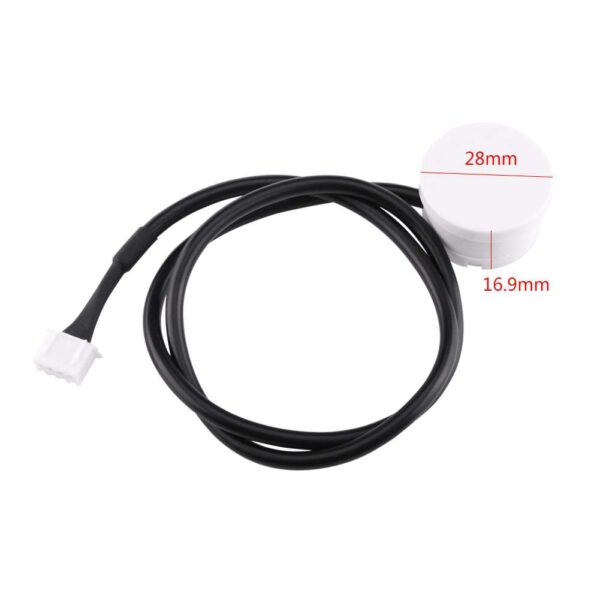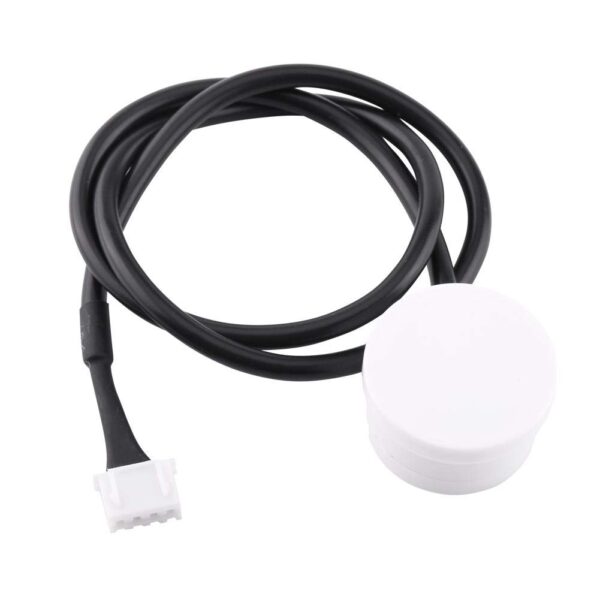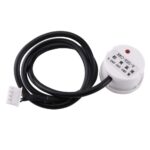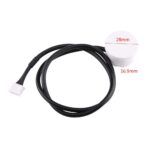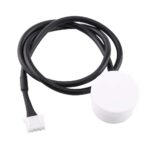 非接觸液位感測模組 工業用 5-24V 寬電壓 高低平瓶輸出 Arduino / 樹梅派可用 含範例碼
Compare
描述
非接觸液位感測模組 工業用 5-24V 寬電壓 高低平瓶輸出 Arduino / 樹梅派可用 含範例碼
智慧型 非接觸式液位感測模組(以下簡稱液位感應器)採用了先進的信號處理技術及高速信號處理晶片,突破了容器壁厚的影響,實現了對密閉容器內液位高度的真正非接觸檢測。液位感測器(探頭)安裝於被測容器外壁的上下方(液位元的高位與低位元),非金屬容器無需對其開孔、安裝簡易、不影響生產。可實現對高壓密閉容器內的各種有毒物質﹑強酸﹑強鹼及各種液體的液位進行檢測。液位感應器對液體介質和容器的材質無特殊要求,可廣泛使用。
非接觸液位感測模組 非接觸液位元感測器,液位元開關控制器,外貼式液位感應,水位控制器,非接觸式水位感測器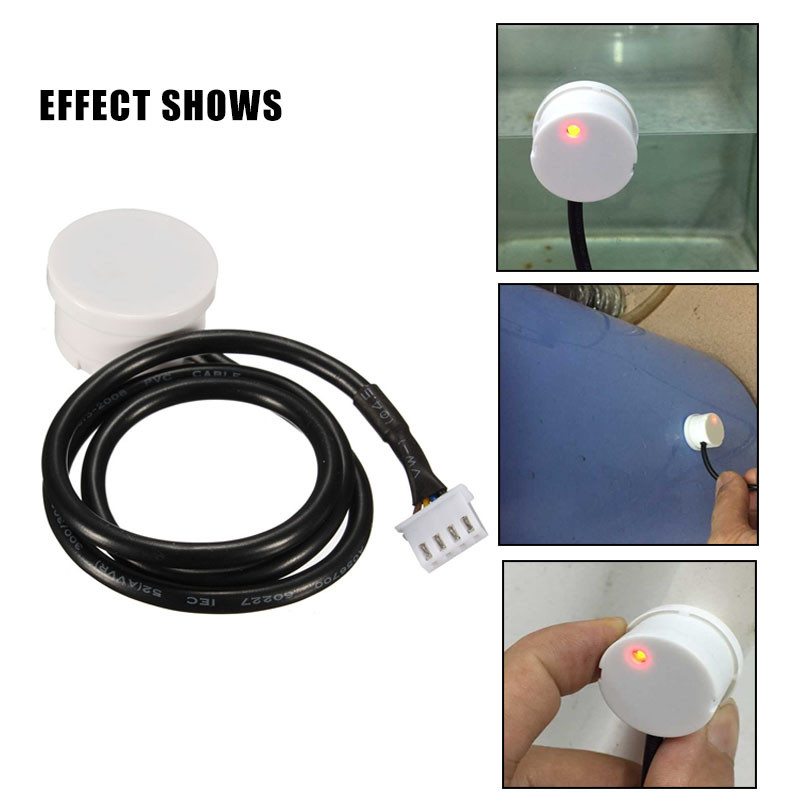 ,
產品特性:
非接觸液位感測模組 ,適用於非金屬容器外壁而無需與液體直接接觸,不會受到強酸強鹼等腐蝕性液體的腐蝕,不受水垢或其他雜物影響。
智慧化液位基準調整及液位記憶功能,液位元狀態顯示方式,可實現多點串聯接線;可支援高低電平輸出、NPN、PNP信號輸出和       RS485通信介面輸出(如需其他輸出方式請與客服聯繫)。
檢測準確穩定,可檢測沸水液面。
純電子電路結構,非機械工作方式,性能穩定壽命耐久。
高穩定性,高靈敏度,剛干擾能力強,不受外界電磁干擾,針對工頻干擾及共模干擾有做特殊處理,以相容市面上所有的5~24V電源適配器。
強大相容性,穿透各種非金屬材質的容器,如塑膠、玻璃、陶瓷等容器,感應距離可達20mm;液體、粉末、顆粒物均可檢測。
開集電極輸出方式,電壓範圍寬(5~24V),適合連接各種電路及產品應用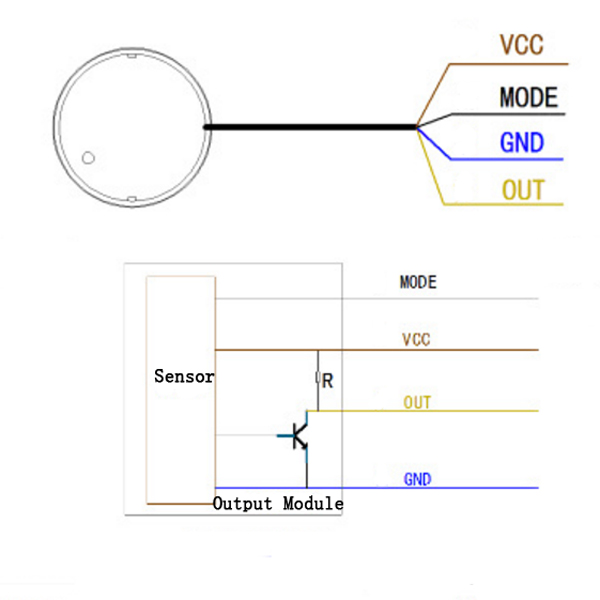 工作原理:
智慧型非接觸液位感測模組是利用水的感應電容來檢測是否有液體存在,在沒有液體接近感應器時,感應器上由於分佈電容的存在,因此感應器對地存在一定的靜態電容,當液面慢慢升高接近感應器時,液體的寄生電容將耦合到這個靜態電容上,使感應器的最終電容值變大,該變化的電容信號再輸入到控制IC進行信號轉換,將變化的電容量轉換成某種電信號的變化量,再由一定的演算法來檢測和判斷這個變化量的程度,當這個變化量超過一定的閾值時就認為液位到達感應點。
自主調節靈敏度,更方便,更精準!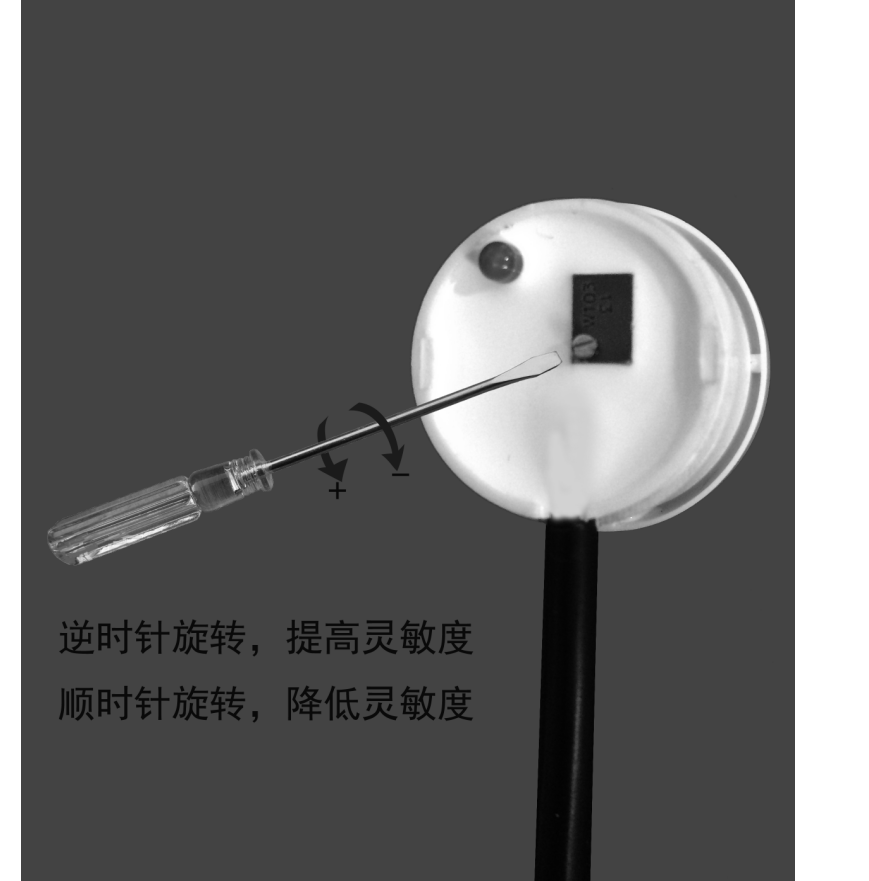 產品已通過歐盟CE認證和ROHS環保認證,採購更放心
Liquid Level Sensor, Intelligent Non-Contact Liquid Level Sensor Detection Tool for Airtight Container
Non-contact liquid level sensor is applicable to non-metallic containers without direct contact with the liquid, not affected by scale or other impurities
Intelligent liquid level benchmark adjustment and level memory function, liquid level display mode, can achieve multi-point series connection
Electronic circuit structure rather than machinery ensures stable performance, durability and a long service life
High stability, high sensitivity, strong anit-interference ability make sure it won't be affected by electromagnet, special designed to deal with power frequency interference and common mode interference
Strong compatibility through a variety of non-metallic material containers, such as plastic, glass, ceramics etc, with a 13mm or more induction distance
Intelligent non-contact liquid level sensor adopts advanced signal processing technology and high-speed signal processing chip, and it won't be influenced by container wall thickness when detecting the liquid level in a airtight container. Liquid level sensor is installed under container (high level and low level). No need to bore a non-metallic container, easy to install. It can detect liquid level of various toxic substances, acid, alkali and all kinds liquid in high pressure airtight container. It can be widely used and has no special requirement for liquid medium and material of container.