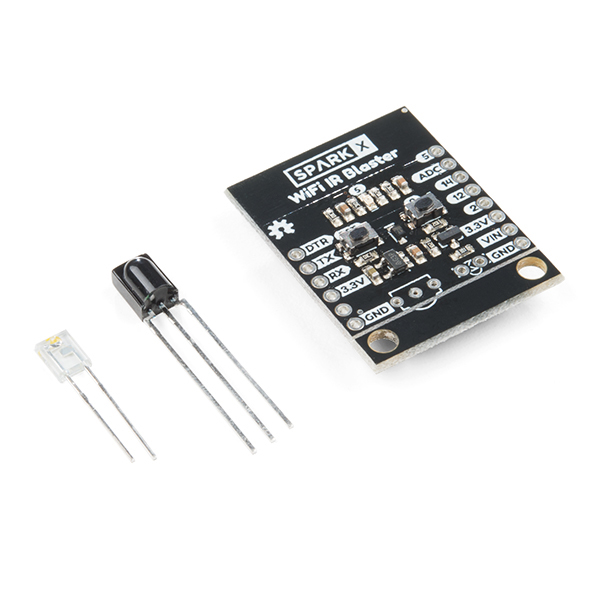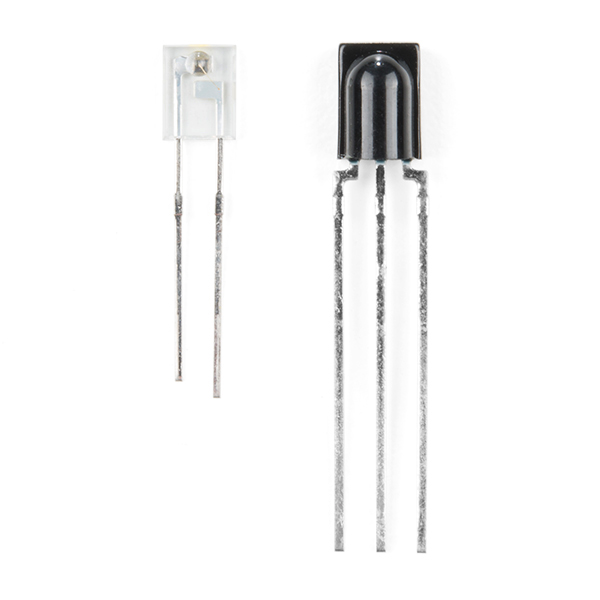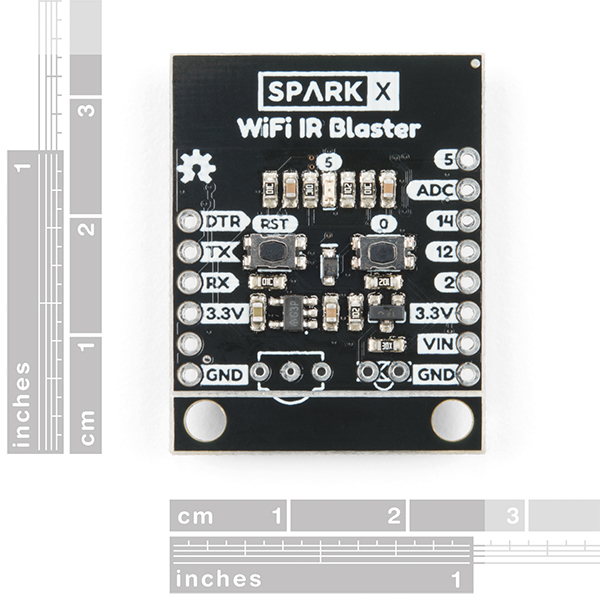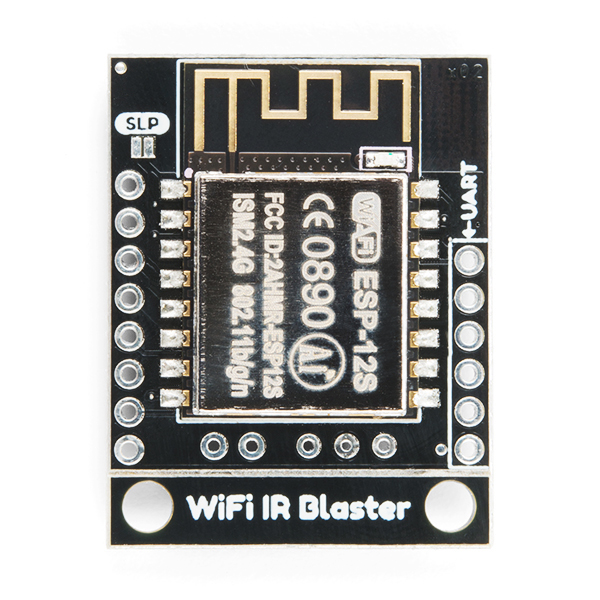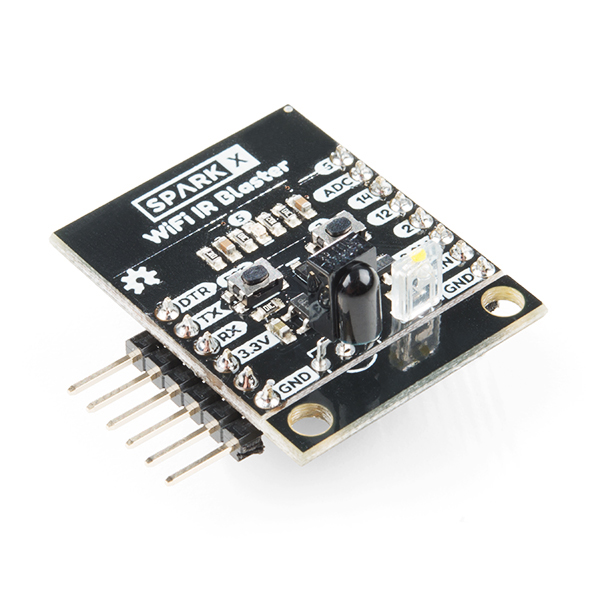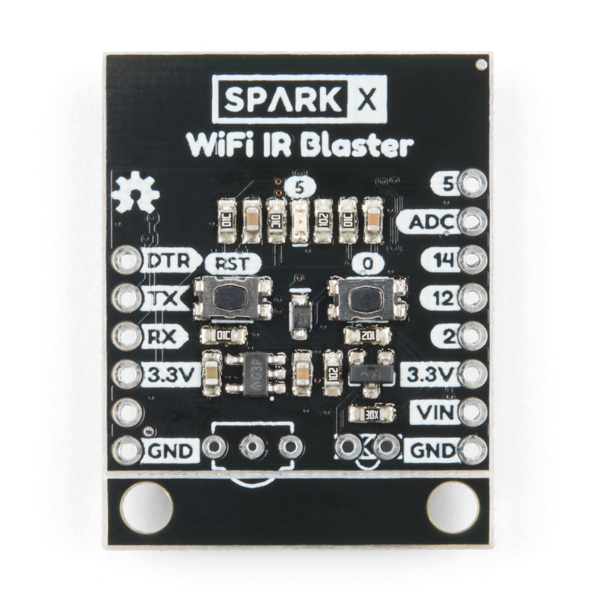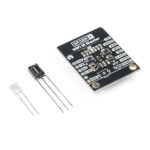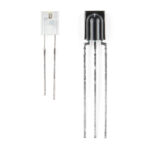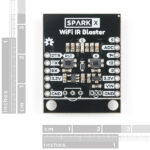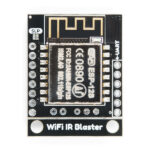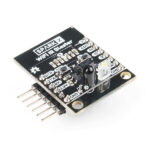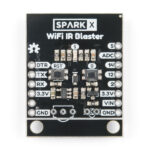 SparkFun WiFi IR Blaster ESP8266 遠端 WiFi 智慧紅外線遙控模組 WIFI 紅外線開發模組
Compare
描述
SparkFun WiFi IR Blaster ESP8266 遠端 WiFi 智慧紅外線遙控模組 WIFI 紅外線開發模組
遠端 WiFi 智慧紅外線遙控模組 旨在將所有傳統的紅外控制設備連接到WiFi網絡 – 將它們暴露在新的控制範圍內。想通過網絡瀏覽器控制您的電視?想要讓Alexa靜音立體聲嗎?想要為IR控制的LED燈帶安排觸發器嗎?這些都是WiFi IR Blaster 非常適合的應用程序。
遠端 WiFi 智慧紅外線遙控模組 將ESP8266(功能強大的WiFi /微控制器SoC)與紅外發射器和接收器相結合。通過內置的WiFi支持,ESP8266可以進行編程,提供HTTP,MQTT,TCP和UDP服務與填充娛樂中心的紅外控制設備之間的接口。
遠端 WiFi 智慧紅外線遙控模組 產品包括WiFi IR Blaster,Lite-ON LTE-302紅外發射器和 TSOP38238 IR接收器。紅外發射器和探測器沒有安裝在電路板上 – 允許您以項目所需的任何方向組裝它們。
遠端 WiFi 智慧紅外線遙控模組採用 ESP8266 Arduino 硬件定義,設計採用3.3V 6引腳USB轉串口轉換器 – 我們建議使用Beefy 3 FTDI基本分線器或串行基本分線器 – CH340G(3.3V)可以為ESP8266 和紅外發射器提供足夠功率的調節器。
如需入門幫助,請查看我們的WiFi IR Blaster Hookup指南,其中介紹瞭如何組裝電路板,對其進行編程以及使用IRremoteESP8266 Arduino庫。
ESP-12S模塊

ESP8266 WiFi /微控制器SoC
4 Mb閃光燈
PCB走線天線

可通過6引腳串行接口進行編程
包括紅外發射器 – Lite-ON LTE-302
包括紅外接收器 – TSOP38238紅外接收器
用戶LED和按鈕
復位按鈕
3.3V低壓差穩壓器
額外的ESP8266 I / O突破
遠端 WiFi 智慧紅外線遙控模組 技術文件與範例下載
The WiFi IR Blaster is designed to connect all of your legacy IR-controlled devices to a WiFi network – exposing them to a new horizon of control. Want to control your TV via a web-browser? Want to ask Alexa to mute your stereo? Want to schedule triggers to your IR-controlled LED strip? These are all applications that the WiFi IR Blaster is perfect for.
The IR Blaster combines an ESP8266 – a powerful WiFi/microcontroller SoC – with an IR emitter and receiver. With built-in WiFi support, the ESP8266 can be programmed to provide an interface between HTTP, MQTT, TCP, and UDP services and the infrared-controlled devices populating your entertainment center.
This product includes the WiFi IR Blaster, a Lite-ON LTE-302 infrared emitter, and a TSOP38238 IR receiver. The IR emitter and detector are not populated on the board – allowing you to assemble them in any orientation your project requires.
This board works with the ESP8266 Arduino hardware definitions and is designed to be programmed with a 3.3V 6-pin USB-to-serial converter – we recommend either the Beefy 3 FTDI Basic Breakout or Serial Basic Breakout – CH340G (something with a 3.3V regulator that can supply enough power to the ESP8266 and IR emitter).
For help getting started, check out our WiFi IR Blaster Hookup Guide, which explains how to assemble the board, program it, and use the IRremoteESP8266 Arduino library.
---