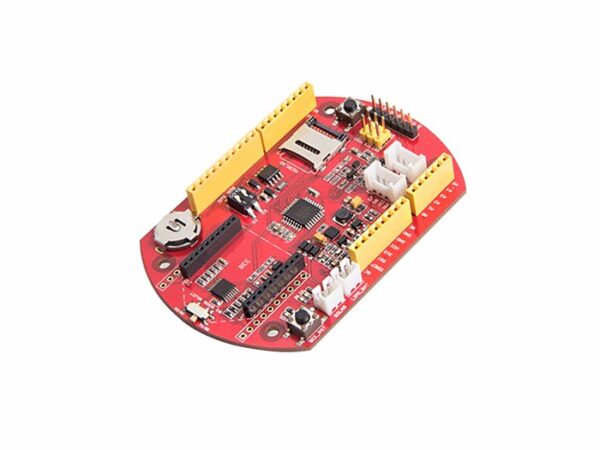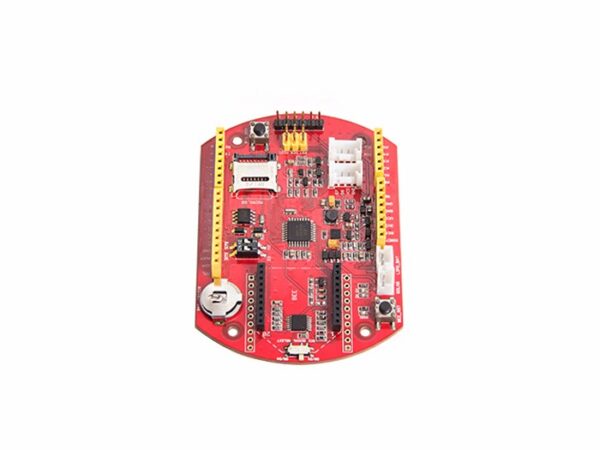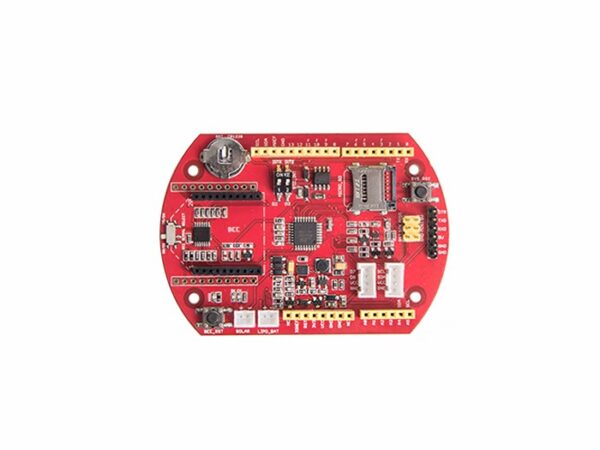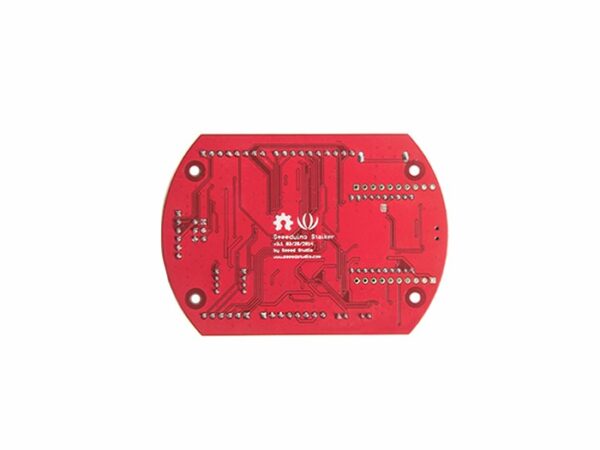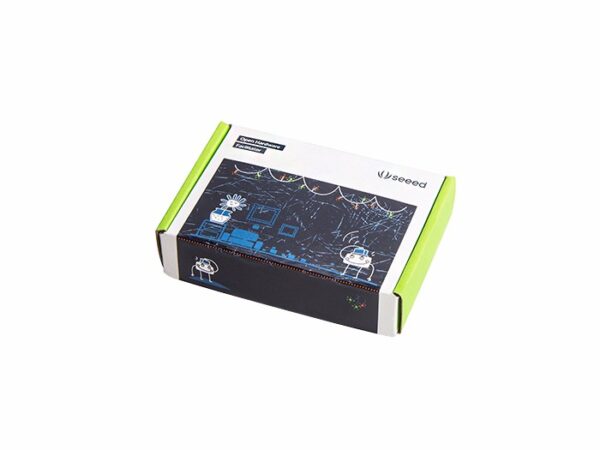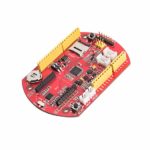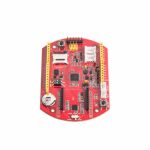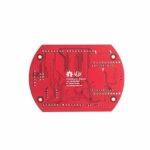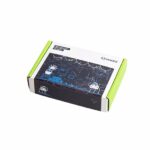 描述
Seeeduino Stalker V3.1 開發板 Arduino 相容
也許您對 seeeduino stalker 系列非常熟悉,或者您對這款功能豐富的無線傳感器網絡節點完全陌生。無論你處於什麼樣的狀況,如果你打算製作一個戶外數據記錄應用程序,你會發現Seeeduino Stalker是最好的板子。
創建此系列的主要目的是創建一個X-bee載板,以便用戶更方便地製作戶外應用程序。自從2009年發布第一個版本以來,Seeeders一直在不斷收集用戶的反饋意見並不斷升級。在過去的7年中有6個版本存在,今年夏天,我們很高興地發布了Seeeduino追踪者家族的最新成員–Sededuino Stalker V3.1。
Seeeduino Stalker V3.1不僅僅是V3.0的簡單更新。你會發現關於主板的主要驚喜是低功耗,在睡眠模式下,整個主板的輸出電流將低至100uA,這一進展的主要原因是,在V3.1中,當MCU處於睡眠模式時,所有其他的功率補充,包括蜂區端口,3.3v端口,VCC都可以手動切斷,這樣可以真正節省電源。
其他變化
在X-bee區域添加了切換開關,您可以根據要連接的內容選擇硬件串行端口或軟件串行端口。
我們還在RTC電路上增加了2個撥碼開關,對應MCU的2個INT引腳,這樣用戶可以很容易地選擇將哪個INT引腳連接到RTC INT端口,然後激活MCU。
就像其他所有修改一樣,我們修復了一些錯誤。
特徵
Arduino兼容,基於Seeeduino
RTC僅由按鈕單元供電
2 RTC電路上的切換開關
帶有DTR的串行接口,用於在獨立模式下編程時自動復位(編程時,UartSBee必須單獨購買)
蜜蜂系列插座 – 2 * 10針2.0mm間距(可一次配對 – 任何無線模塊:X-Bee,Bluetooth-Bee,GPS-Bee或RF-Bee)。
Bee插座上有1個撥動開關
Micro-SD卡插槽
I2C引腳接頭(工作電壓可選:5.0V或3.3V)
用戶定義的LED
Seeeduino Stalker V3.1有什麼新功能
改進電源管理
在V3.1中,當MCU處於睡眠模式時,所有其他的電源補充,包括蜂區端口,3.3v端口,VCC都可以手動切斷,真正節省電源。
其他變化
在X-bee區域添加了切換開關,您可以根據要連接的內容選擇硬件串行端口或軟件串行端口。
我們還在RTC電路上增加了2個撥碼開關,對應MCU的2個INT引腳,這樣用戶可以很容易地選擇將哪個INT引腳連接到RTC INT端口,然後激活MCU。
特徵
---
與Arduino Fio引導程序兼容的Arduino UNO引腳
鋰電池管理器IC和太陽能充電輸入(jst2.0連接器)
板上實時時鐘晶片DS1337S(用於CR1220鈕扣電池的插座,充當RTC的備用電源)
帶有DTR的串行接口,用於在獨立模式下編程時自動復位。
microSD卡插槽
Grove連接器(工作電壓可選:5.0V或3.3V)
重置XBee模塊和ATMega328P的按鈕
Bee系列插座2 * 10針距2.0mm
規範
---
| 參數 | 值 |
| --- | --- |
| 微控制器 | ATMEGA328P |
| 時鐘速度 | 8 MHz |
| I / O電壓 | 3.3V |
| RTC | DS1337S |
| Arduino IDE板 | 帶有ATmega328的Arduino Pro或Pro Mini(3.3v,8 MHz) |
| 電源 | 3.7伏LiPo電池,使用5VDC太陽能電池板為電池充電 |
| 電源連接器 | 2引腳JST / USB |
| 連接 | I2C,UART,SPI |
| SD卡 | 微型SD卡 |
| 開路電流 | 最大6 mA |
| 充電電流 | 300毫安 |
| 3.3v端口上的最大電流 | 800毫安 |
| PCB的尺寸 | 86.74mm x 60.96mm |
應用理念
---
GPS記錄(使用GPSBee單獨購買)
數據採集系統能夠與iPhone / Android手機上運行的應用進行通信(使用BluetoothBee單獨購買)。
射頻遙控器(使用RFBee單獨購買)。
作為一個簡單的獨立Arduino兼容物理計算平台。
硬件概述
---
概觀
Seeeduino Stalker V3.1是一款功能豐富的應用板。RTC,Lipo電池連接器,蜜蜂插座和SD卡插座等。下面的概述圖將介紹電路板的每個部分,以幫助您更好地了解電路板。
| 名稱 | 功能 |
| --- | --- |
| RTC電池 | Cell電池為DS1337S供電 |
| RTC_INT | RTC中斷開關 |
| 蜜蜂串行選擇 | 蜂RX / TX引腳選擇,您可以選擇D0 / D1或D6 / D7 |
| 蜜蜂插座 | 插入一隻蜜蜂 |
| 充電狀態LED | OK:充電完成時開啟綠燈。CH:充電時紅燈亮 |
| BEE RST | 重置蜜蜂 |
| SOLAR | 太陽能輸入為電池充電,輸入4.5〜6V |
| LIPO | 鋰電池輸入,3.7V |
| 大號 | 連接到D13的LED可以充當監視器 |
| GROVE2 | Grove端口,連接到I2C |
| GROVE1 | 樹叢端口,連接到D7 / 8 |
| 程序 | 編程端口,在這裡連接到UartSBee |
| RST | 重置Atmega328P |
| SD卡 | 一個micro SD卡插槽 |
Pinmap
Seeeduino Stalker V3.1與Arduino兼容,有許多模擬引腳,數字引腳以及串行引腳可用於製作您自己的應用程序。以下引腳圖圖像將幫助您確定哪個引腳是空閒的或不是使用的引腳。
Seeeduino Stalker V3.1
Maybe you are very familiar with the seeeduino stalker series, or maybe you are totally new to this feature rich Wireless Sensor Network Node. No matter what situation you are in, if you are going to make an outdoor data-logging application, you will find that Seeeduino Stalker is the best board.
The main purpose of creating this series is to create an X-bee carrier board so that users can make outdoor application more conveniently. Ever since the first version be released in 2009, Seeeders have been continuously collecting feedback from users and kept upgrading the board. there are 6 versions ever existed during the past 7 years, this summer we are excited to release the most updated member of the Seeeduino stalker family–Seeeduino Stalker V3.1.
Seeeduino Stalker V3.1 is not just a simple update of V3.0.The main surprise you'll find about the board is impressively low power consumption, in sleep mode, the output current of the whole board will be as low as 100uA,the mian reason for this progress is that in V3.1, when MCU is in sleep mode, all other power supplement, including Bee area port, 3.3v port, VCC can be cut off manually, so that power can really be saved.
Other Changes
There is a toggle switch added to X-bee area, which allows you to select either the hardware serial port   or software serial port base on what you want to connect.
We also added 2 toggle switch on RTC circuitry corresponding 2 INT pin of MCU, so that users can easily choose which INT pin to be connected with RTC INT port then activate MCU.
Just like every other revises, we fixed a few bugs.
Features
Arduino compatible, based on Seeeduino
RTC powered by button cell only
2 toggle switch on RTC circuitry
Serial interface with DTR for auto reset during programming when operating in standalone mode.(For programming, UartSBee must be bought separately)
Bee series socket – 2*10 pin 2.0mm pitch (which will mate with – one at a time – any of the wireless modules: X-Bee, Bluetooth-Bee, GPS-Bee or RF-Bee.)
1 toggle switch on Bee socket
Micro-SD card socket
I2C Pin header (operation voltage is selectable: 5.0V or 3.3V)
User defined LED

NOTE
Please set D0,D1 as input before going into sleep mode
Please turn on the power before using Bee, grove port, 3.3v and 5v port
The IO Ports work in 0~3.3v level only
Technical Details
| | |
| --- | --- |
| Dimensions | 86.1mm x 60mm x 16mm |
| Weight | G.W 51g |
| Battery | Lithium Cells/Batteries packed with equipment UN3481 -PI966 |
| MCU | ATmega328P |
| Current in sleep mode | <100 uA |
Part List
Documents