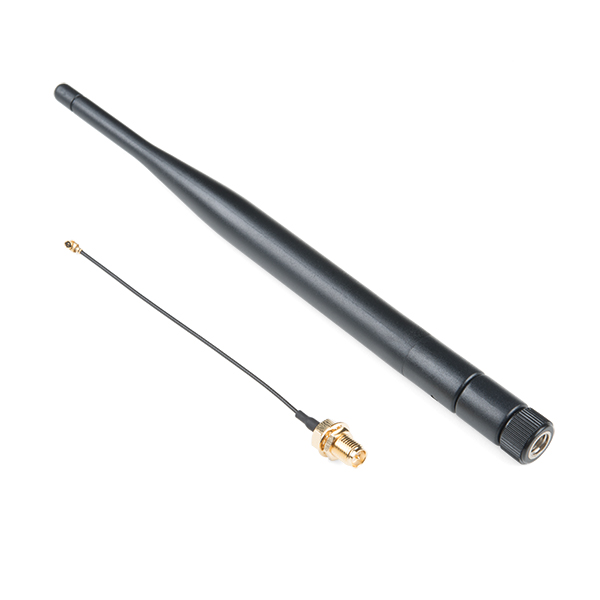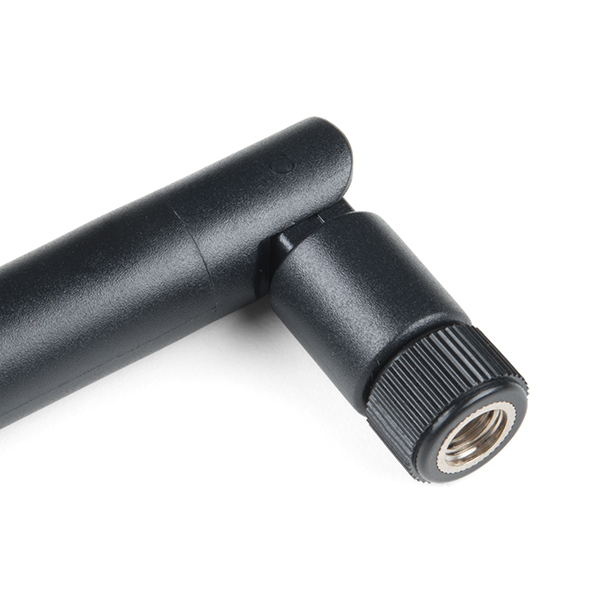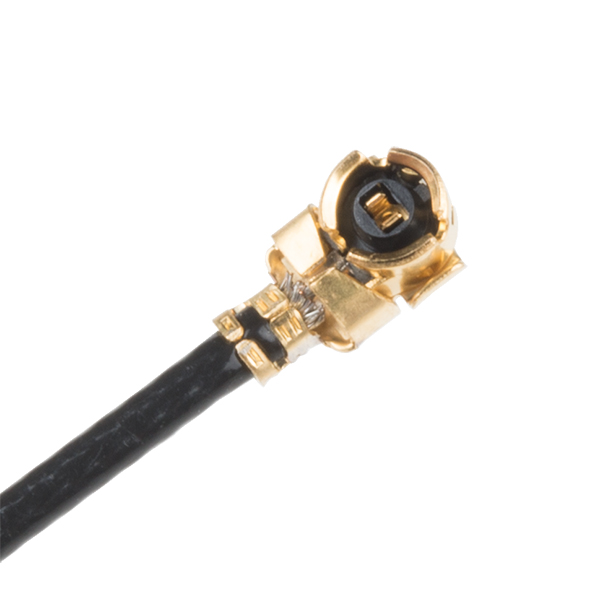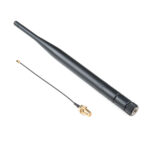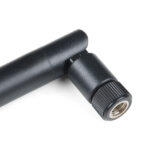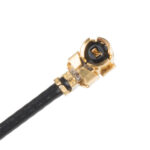 Pycom LoRa and Sigfox Antenna Kit LoRa和Sigfox天線套件
Compare
描述
Pycom LoRa and Sigfox Antenna Kit LoRa和 Sigfox 天線套件
如果您打算在LoPy4上使用LoRa或Sigfox連接,則需要事先連接特殊天線,否則可能會損壞設備。幸運的是,使用Pycom的這款天線套件,您無需擔心會傷害您的LoPy4。這種通用的LoRa和Sigfox天線套件還可以與LoPy4上的LoPy,SiPy和FiPy IoT開發板一起使用。
該套件包括一個帶有公頭RP-SMA連接器的傾斜式旋轉半波鞭狀天線,一根100mm長的U.FL至RP-SMA電纜,以及用於安裝整個組件的螺母和墊圈。了解這款天線只適用於868MHz / 915MHz LoRa頻段是非常重要的。如果您希望使用LoPy4上的433MHz端口(而不是868MHz / 915MHz端口),則需要使用不同的天線。
注意:這是非常重要的,所以我們再說一遍:在沒有外部天線的情況下在LoPy,SiPy,LoPy4和FiPy上使用LoRa或Sigfox收音機可能會損壞您的設備!因此,不建議不使用此天線套件。
1x RP-SMA (Male) Tilt Swivel ½ Wave Whip Antenna
1x RP-SMA (Female) JK-IPEX MHF U.FL 1.13 – 100MM
1x Mounting Screw Hardware
868MHz/915MHz LoRa Bands
Can be used with LoPy, SiPy, LoPy4 and FiPy Boards

資料與文件
Pycom LoRa and Sigfox Antenna Kit
If you intend on using the LoRa or Sigfox connectivity on the LoPy4 you are going to need to connect a special antenna before beforehand otherwise you risk damaging the device. Luckily, with this Antenna Kit from Pycom, you won't need to worry about hurting your fancy LoPy4. This universal LoRa and Sigfox Antenna Kit can also be used with LoPy, SiPy, and FiPy IoT development boards on top of the LoPy4.
Included in this kit is a tilt swivel ½ wave whip antenna with a male RP-SMA connector, a 100mm long U.FL to RP-SMA cable, as well as a nut and washer to mount the whole assembly. It is important to know that this antenna is only suitable for use in the 868MHz/915MHz LoRa bands. If you wish to use the 433MHz port on the LoPy4 (as opposed to the 868MHz/915MHz port) a different antenna will be required.
Note: This is very important so we are saying this again: Using a LoRa or Sigfox radio on the LoPy, SiPy, LoPy4 and FiPy without the external antenna can and will damage your device! Therefore, it is not recommended to go without this antenna kit.