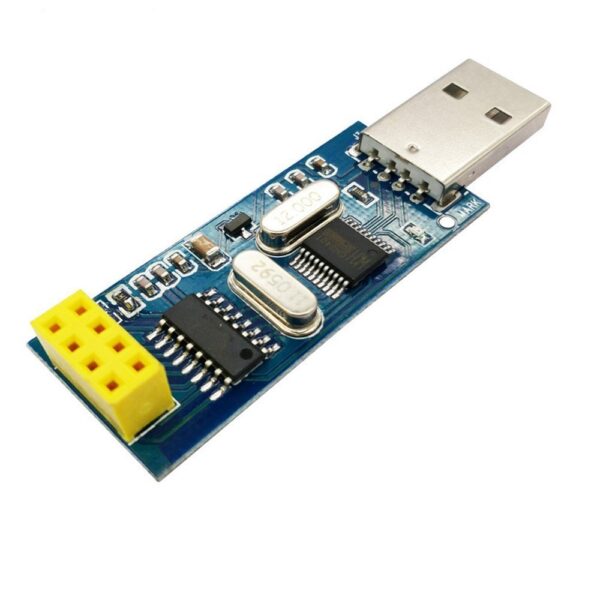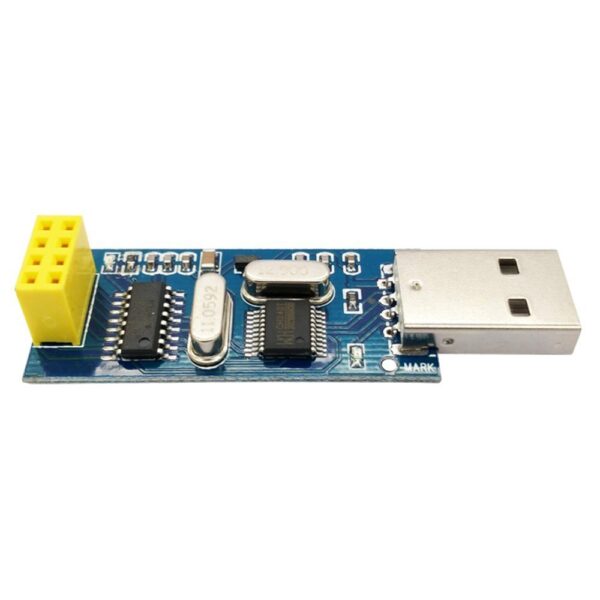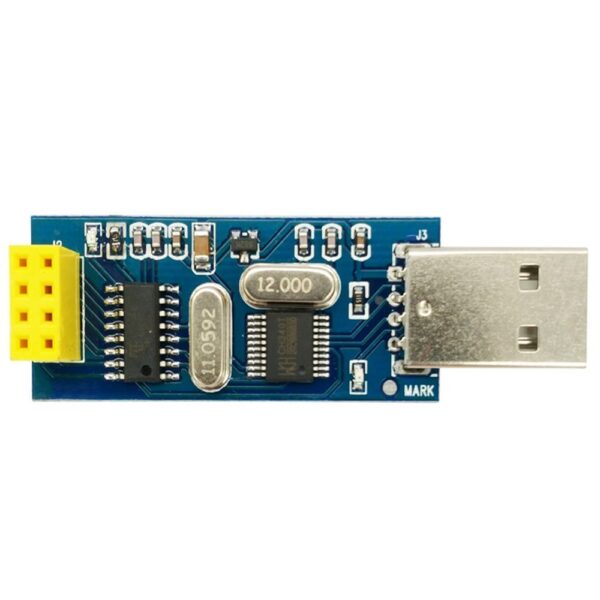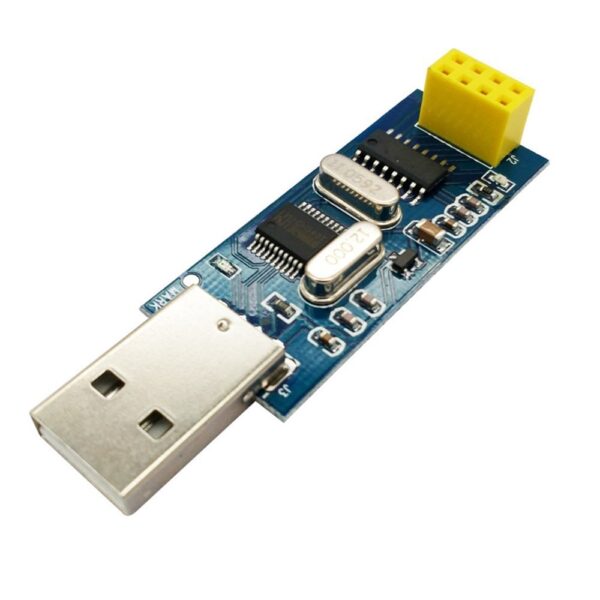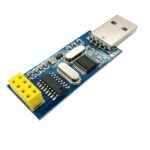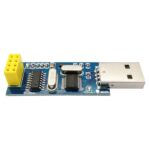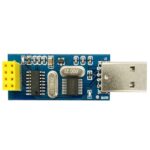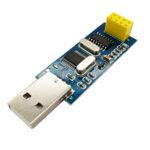 nRF24L01 USB 無線串口模組 串口轉 nRF24L01+ 無線通訊模組
Compare
描述
nRF24L01 USB 無線串口模組 串口轉 nRF24L01+ 無線通訊模組
支持WINDOWS 98/ME/2000/XP/Server 2003/VISTA/Server 2008/Win7/WIN8 32位/64位。

USB無線串口傳輸模塊,支持AT 命令對系統進行配置!

採用穩定的 CH340T 晶片做 USB 轉串口。

多頻點:125頻點,滿足多點通信和調頻通信的需要。

模組兩個LED燈分別是電源指示燈(紅色)、nRF24L01狀態指示燈(藍色/綠色)。

內置看門狗防司機程序,可以在環境惡劣的工業控制場合穩定運行。

nRF24L01 模組 插入方向如網頁下面圖片所示,插反系統不會工作,但不會燒壞無線模組

採用此模塊做無線串口通信可以使傳輸距離更遠(100~1100m,取決於採用的無線模塊功率),遠遠超過藍牙串口(10m)的傳輸距離。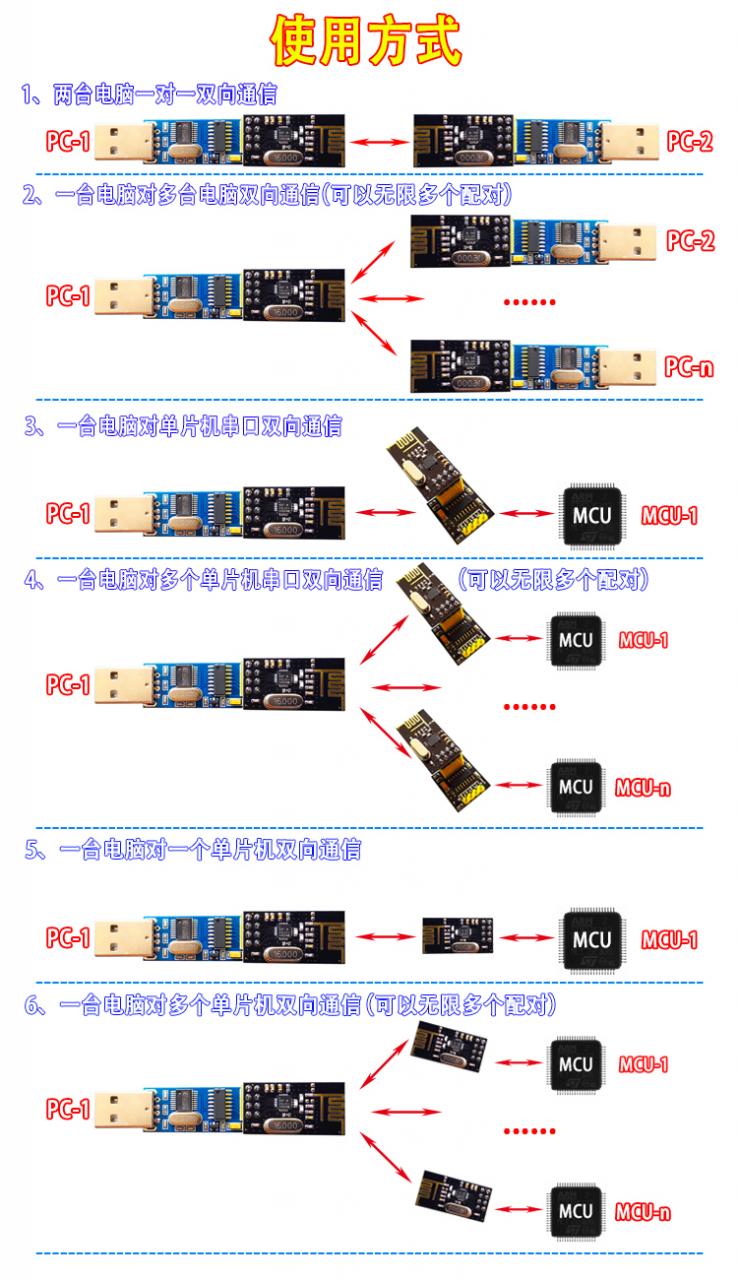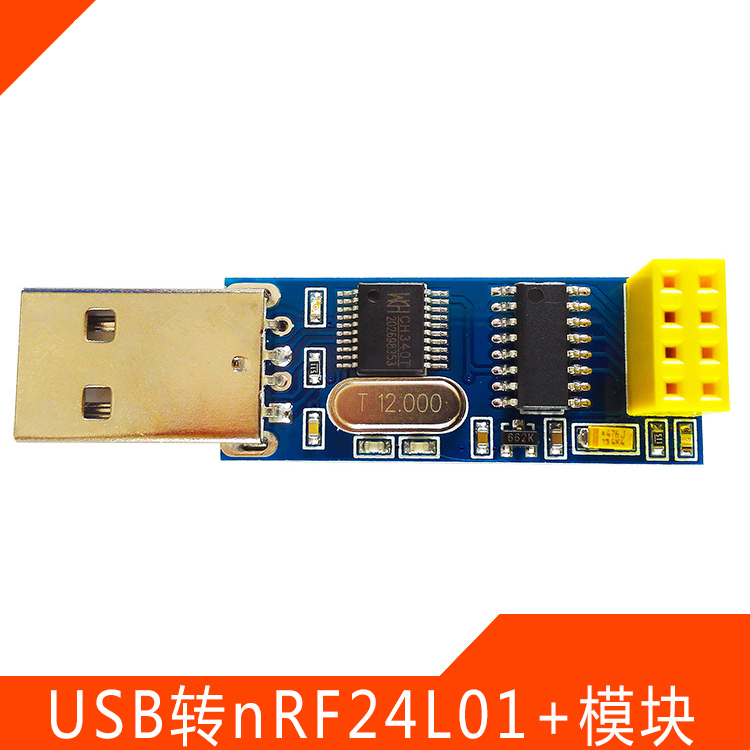 NRF24L01 Wireless Module Wireless Transceiver Module USB Wireless Serial Interface Transmission Booard
USB wireless serial port data transmission module supports AT command to configure the system.

Using a stable CH340T as a serial port for USB.

Built-in watchdog anti-crash program can be used in harsh industrial environments.

NRF24L01 module insertion direction should be installed correctly, when it is inserted the oppositethe, the system will not work, but will not burn the module.

Using this module as wireless serial port can make the distance of transmission farther (100-1100m), which is depended on the wireless module, and it is farther than the transmission distance of the Bluetooth serial (10m).
Parameters and commands:
1, the number of effective bytes of a single transmission: 1-31 bytes.
The first 0 bytes of the system reserved for the transmission of each packet length statistics; For example, the serial port to send "123" (ASCII code, 3 bytes), the actual transmission of the first 0 bytes to 3, the actual receiver The number of packets received should be determined based on the number in this byte.
2, the module baud rate: 4800,9600,14400,19200,38400,57600,115200.
Covering the commonly used baud rate, (factory default baud rate of 9600)
3, NRF24L01 module transfer rate: 1Mbps, 2Mbps (factory default 1Mbps)
Transmission rate setting command: send ASCII code [AT + RATE = x] (x is 1, 2 corresponds to 1Mbps, 2Mbps transfer rate)
Such as: modify the transfer rate of 2Mbps, then the serial debugging assistant to send ASCII code [AT + RATE = 2], the system reply:
Transfer rate setting is successful!
Transmit power: 0dBm
Transmission rate: 2Mbps
Low Noise Amplifier Gain: On
4, NRF24L01 module address setting: 5-bit address, local address and receiver 0 address the same (factory default 0xFF, 0xFF, 0xFF, 0xFF, 0xFF)
Address set command: send ASCII code [AT + ADD = 0x ??, 0x ??, 0x ??, 0x ??, 0x ??] (0x ?? to set the address comma, must be a comma )