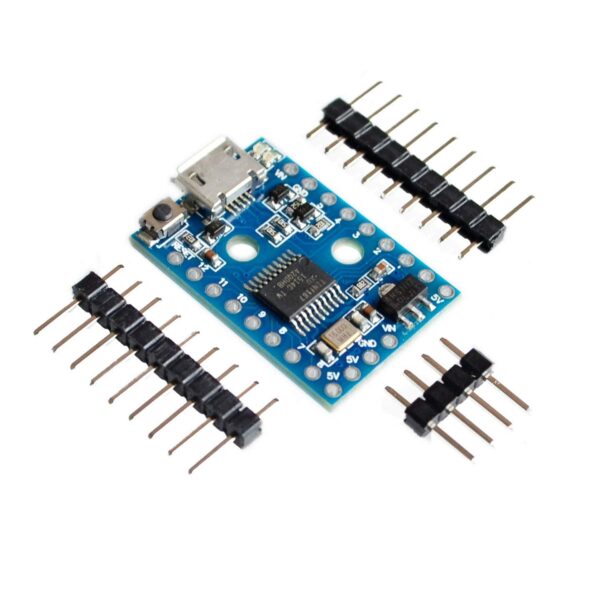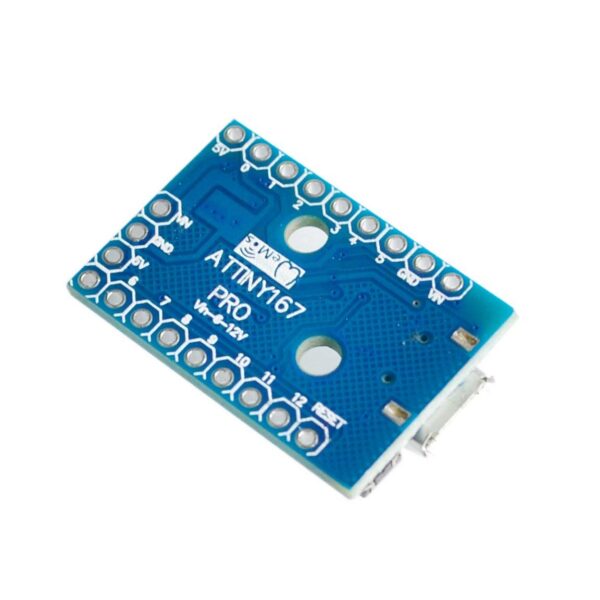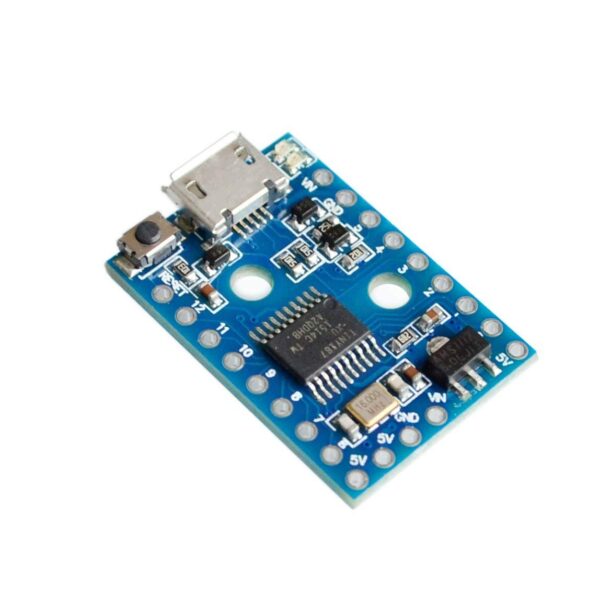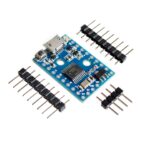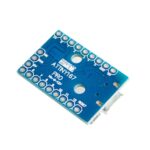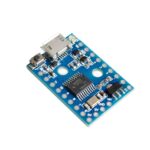 Arduino ATTiny167 相容 Digispark Pro Micro USB 開發板 微型低功耗 支援 Arduino IDE 介面
Compare
描述
Arduino ATTiny167 相容 Digispark Pro Micro USB 開發板 微型低功耗 支援 Arduino IDE 介面
Arduino ATTiny167 相容 Digispark Pro Micro USB 開發板  使用Micro USB接口,可直接使用Micro USB 線(長度比較長,比較方便)連接USB接口進行程序調試燒錄,無需USB轉串行接口模塊。具備14個數字IO口,10個ADC模擬接口。
Arduino ATTiny167 相容 Digispark Pro Micro USB 開發板 超小,便宜,始終開源,Arduino兼容,USB(和移動和無線!)開發(和生產)平台,以及原始Digispark的後續。更易於使用,更多針腳,更多程序空間,更多功能,更可靠 – 支持整個現有的25 +盾牌Digispark生態系統,並添加Wi-Fi,藍牙,BLE防護等等! Arduino ATTiny167 相容 Digispark Pro Micro USB 開發板 為您的所有項目做好準備 – 包括移動硬件開發!一切還是超級實惠!
Arduino ATTiny167 相容 Digispark Pro Micro USB 開發板 是移動和無線硬件開發中最便宜的Arduino兼容開發平台。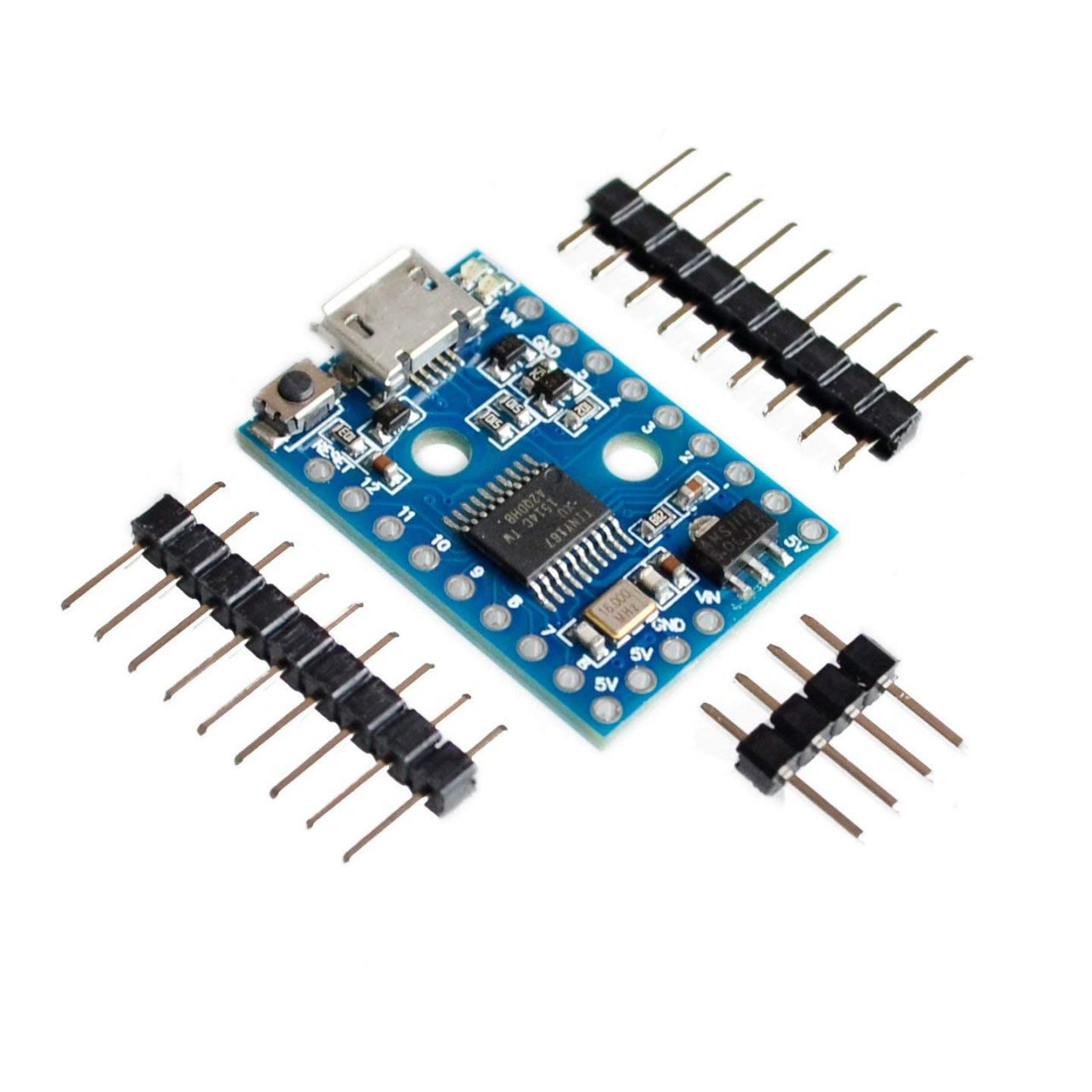 兼容Arduino IDE 1.5(OSX / Win / Linux)
完全簽名的驅動程序和可執行文件
USB編程,USB設備仿真,USB-CDC虛擬串口仿真
16 Mhz AVR MCU – 使用真正的16Mhz精密晶體
16KB閃存(引導加載程序後14.5K +)
串口USB調試和通訊!
14個I / O引腳(2個與USB共用)
I2C,真SPI,UART,LIN和USI
ADC上有10個引腳
3個PWM通道(可分配給選擇的引腳)
通過USB或外部電源供電 – 5v或6-16v(自動選擇)
板載按鈕可用作復位,程序或用戶按鈕 – 或者可以禁用以將該引腳用作通用i / o – 而無需更改引導加載程序
板載500ma 5V穩壓器
電源LED和測試/狀態LED(在引腳1上)
用戶可訪問的焊接跳線,用於禁用LED,以及其他功能,以降低功耗
兩個安裝孔。
麵包板兼容引腳輸出/間距(三個側插頭引腳僅用於傳統屏蔽支持)。
安裝方式 原廠教學 http://digistump.com/wiki/digispark/tutorials/connectingpro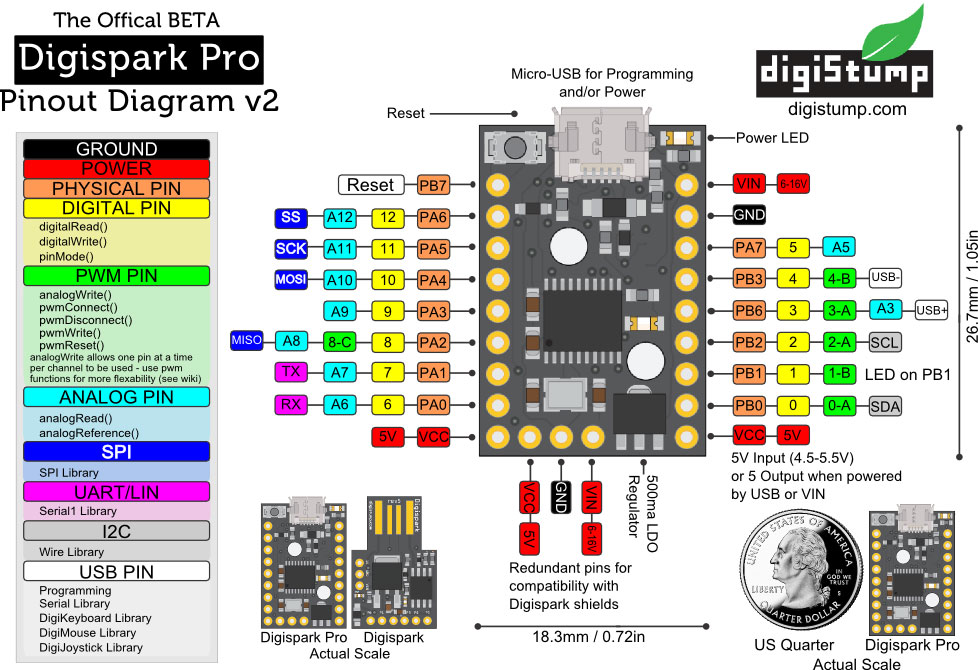 The Micro USB Digispark compatible developing board is an Attiny167 Pro based microcontroller, board similar to the Arduino line, only cheaper, smaller, and a bit less powerful. With a whole host of shields to extend its functionality and the ability to use the familiar Arduino IDE the Digispark is a great way to jump into electronics, or perfect for when an Arduino boards is too big or too much.The Digispark is shipped fully assembled except for the two included and easy to solder pin headers.
Serial over USB debugging, USB programmable, 14 i/o, SPI, I2C, UART, USB Device Emulation, Mobile Development Ready, Optional BT, BLE, Mesh, and Wi-Fi.
The super small, dirt cheap, always open source, Arduino compatible, USB (and Mobile and Wireless!) development (and production) platform, and follow-up to the original Digispark.
Easier to use, more pins, more program space, more features, more reliable – supporting the entire existing Digispark ecosystem of 25+ shields and adding Wi-Fi, Bluetooth, BLE shields and more! Ready for all your projects – including mobile hardware development! All still super affordable!