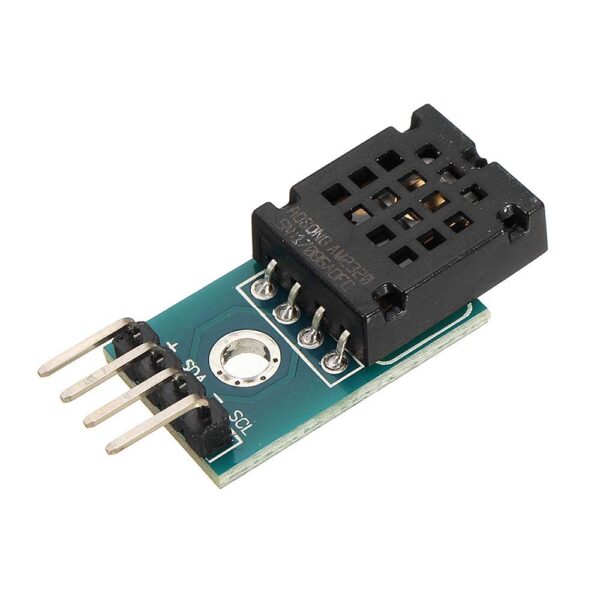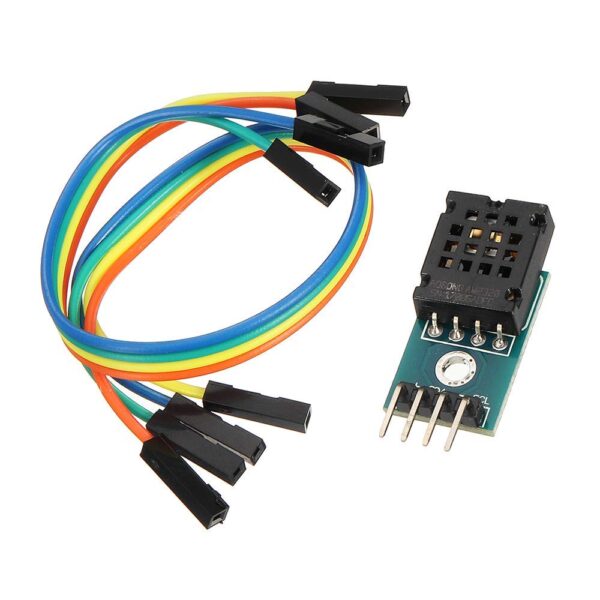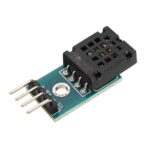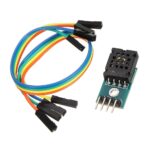 AM2320 數字溫濕度感測器模組 比 DHT22 更精準, 取代 AM2302 新一代溫度感測低成本方案
Compare
描述
AM2320 數字溫濕度感測器模組 比 DHT22 更精準, 取代 AM2302 新一代溫度感測低成本方案
AM2320 數字溫濕度感測器模組 是經過校準的數字信號輸出。採用特殊的溫濕度採集技術,確保產品具有極高的可靠性和出色的長期穩定性。傳感器由電容式濕度元件和集成的高精度溫度測量裝置組成,並與高性能微處理器相連。該產品質量優異,響應速度快,抗干擾能力強,物價價格非常高。
AM2320 數字溫濕度感測器模組 通信使用單總線,兩種通信模式標準I2C。標準的單總線接口,系統集成變得簡單快捷。超小尺寸,低功耗,信號傳輸距離可達20米,使得各種應用甚至是要求最苛刻的應用的最佳選擇。I2C通信採用標准通信順序,用戶可以直接鏈接到I2C通信總線而無需額外接線,使用簡單。兩種通訊模式均可用作濕度,溫度等數字信息直接CRC校驗和溫度補償輸出,用戶無需計算二次數字輸出,也無需溫度補償的濕度,溫度和濕度即可準確信息。兩種通訊模式可以自由切換,用戶可以自由選擇,使用方便,應用範圍廣泛。4個主導產品,連接方便,特殊包裝可根據用戶需要提供。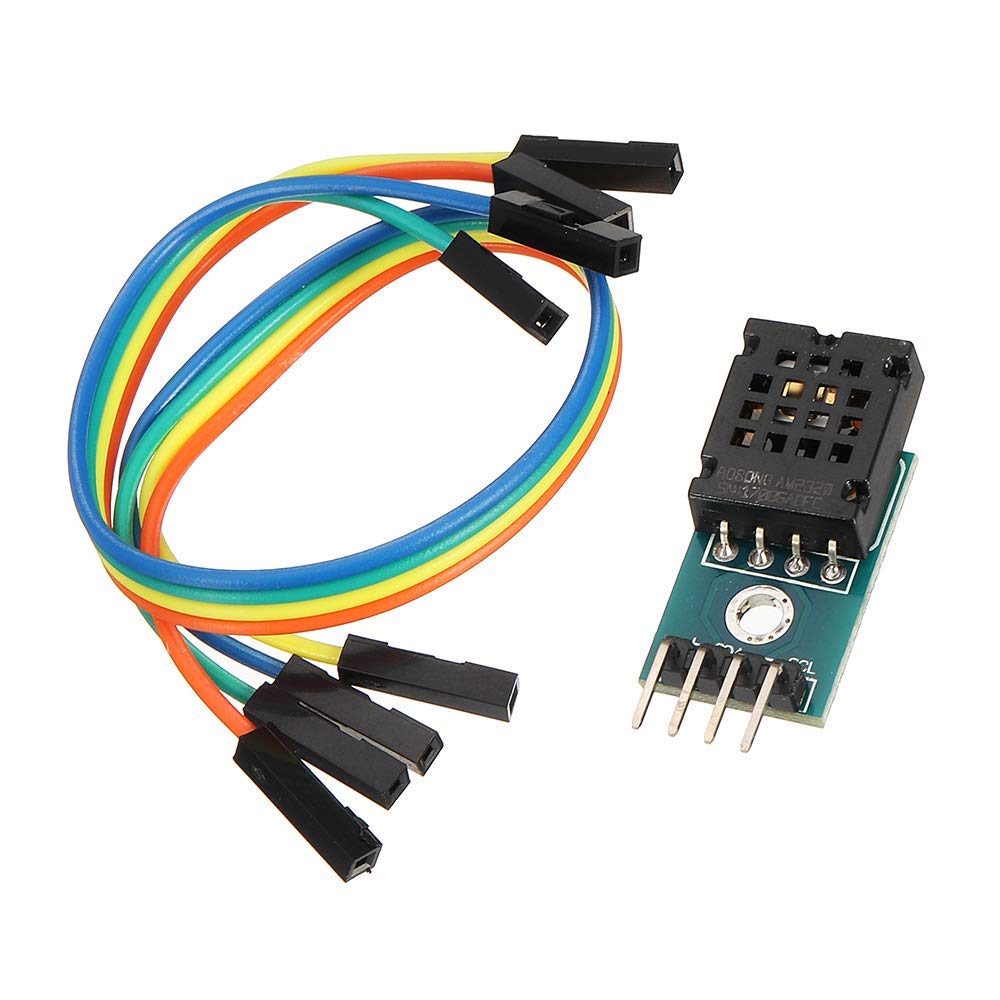 AM2320數字溫度和濕度傳感器 產品特性
超小尺寸
超高性價比
超低電壓工作
出色的長期穩定性
採用 標準I2C和單總線輸出AM2320數字溫度和濕度傳感器 應用 HVAC,除濕機,測試和檢驗設備,消費品,汽車,自動化,數據記錄儀,加油站,家用電器,濕度控制,醫療,以及其他相關的濕度測量和控制。
AM2320數字溫濕度傳感器 產品亮點,完全可互換,低成本,長期穩定性,相對濕度和溫度測量,長距離信號傳輸,數字信號輸出,精確校準,低功耗,標准單總線數字接口標準I2C總線數字接口,通訊自由選擇。
性能
相對濕度
參數
Conditi 上
分
(典型值)
最大
單元
解析度
0.1
%RH
範圍
0
99.9
%RH
準確性
25℃下
±3
%RH
Repeatabil 兩者均
±0.1
%RH
互換性
完全可以互換
響應  時間
1 / e(63%)
<5
小號
滯後
±0.3
%RH
漂移
典型值
<0.5
%RH /年
溫度
參數
條件
分
(典型值)
最大
單元
Resolutio ñ
0.1
C
16
位
準確性
±0.5
C
範圍
-40
80
C
重複性
±0.2
C
互換能力
完全可以互換
響應時間
1 / e(63%)
<5
小號
漂移
±0.1
°C /年
AM2320數字溫濕度傳感器 電氣特性
參數
條件
分
(典型值)
最大
單元
電源電壓
3.1
五
5.5
V
能量消耗
休眠
8
10
μA
測量
950
μA
平均
350
μA
低電平輸出電壓
我CC
0
300
毫伏
高電平輸出電壓
Rp <25kΩ
90%
100%
VDD
低電平輸入電壓
0
30%
VDD
高電平輸入電壓
70%
100%
VDD
RPU
VDD = 5V
VIN = VSS
三十
45
60
千歐
輸出電流
8
嘛
10
20
μA
採樣期
2.0
小號
AM2320 Digital Temperature and Humidity Sensor Product overview
Temperature and humidity combined sensor AM2320 digital temperature and humidity sensor is a digital signal output has been calibrated. Using special temperature and humidity acquisition technology, ensure that the product has a very high reliability and excellent long-term stability. Sensor consists of a capacitive moisture element and an integrated high-precision temperature measurement devices, and connected with a high-performance microprocessor . The product has excellent quality, super fast response, strong anti-interference ability, very high property price rate.
AM2320 communication using a single bus, two communication modes standard I2C. Standard single-bus interface, the system integration becomes easy and quick. Ultra-small size, low power consumption, signal transmission distance up to 20 meters, making all kinds of applications and even the most demanding applications the best choice. I2C communication using standard communication sequence, the user can directly linked to the I2C communication bus without additional wiring, simple to use. Two communication modes are used as humidity, temperature, and other digital information directly CRC checksum temperature-compensated output, users do not need to calculate the secondary digital output, and no need for temperature compensation of the humidity, temperature and humidity can be accurately information. Two communication modes are free to switch, the user can freely choose, easy to use, wide range of applications. 4 lead product, easy connection, special packages according to user needs and provide.
AM2320 Digital Temperature and Humidity Sensor Product Features
• Ultra-small size
• Super cost-effective
• Ultra-low voltage operation
• Excellent long-term stability
• Standard I2C and single-bus output
AM2320 Digital Temperature and Humidity Sensor Applications
HVAC, dehumidifiers, testing and inspection equipment, consumer goods, automotive, automation, data loggers, gas stations, home appliances, humidity control, medical, and other relevant humidity measurement and control.
AM2320 Digital Temperature and Humidity Sensor Product Highlights
Completely interchangeable, low-cost, long-term stability, relative humidity and temperature measurement, long distance signal transmission, the digital signal output, precise calibration, low power consumption, standard single-bus digital interface standard I2C bus digital interface, communication free choice.
AM2320 Digital Temperature and Humidity Sensor Sensor performance
Relative Humidity
Parameter
Condition
min
typ
max
Unit
Resolution
0.1
%RH
Range
0
99.9
%RH
Accuracy
25°C
±3
%RH
Repeatability
±0.1
%RH
Interchangeability
Completely interchangeable
Response time
1/e (63%)
<5
S
Hysteresis
±0.3
%RH
Drift
Typical values
<0.5
%RH/yr
Temperature
Parameter
Condition
min
typ
max
Unit
Resolution
0.1
°C
16
bit
Accuracy
±0.5
°C
Range
-40
80
°C
Repeatability
±0.2
°C
Interchangeability
Completely interchangeable
Response time
1/e (63%)
<5
S
Drift
±0.1
°C/yr
AM2320 Digital Temperature and Humidity Sensor Electrical Characteristics
Parameter
Condition
min
typ
max
Unit
Supply Voltage
3.1
5
5.5
V
Power Consumption
Dormancy
8
10
µA
Measure
950
µA
Average
350
µA
Low-level output voltage
ICC
0
300
mV
High-level output voltage
Rp<25 kΩ
90%
100%
VDD
Low-level input voltage
0
30%
VDD
High-level input voltage
70%
100%
VDD
Rpu
VDD = 5V
VIN = VSS
30
45
60
kΩ
Output Current
8
mA
10
20
µA
Sampling period
2.0
S