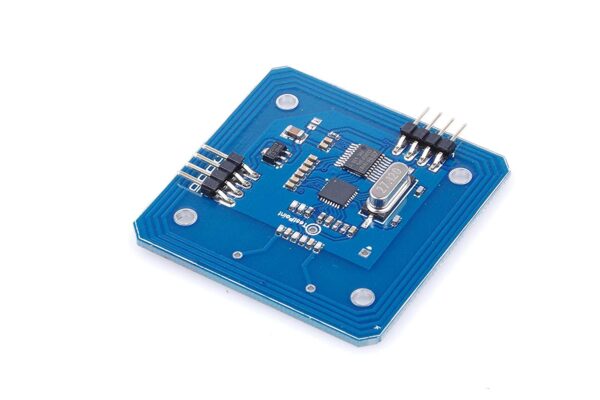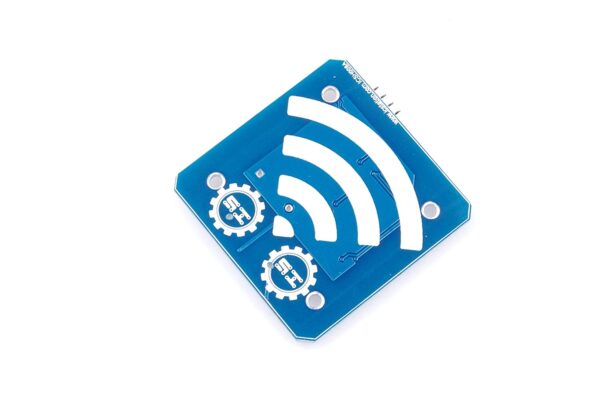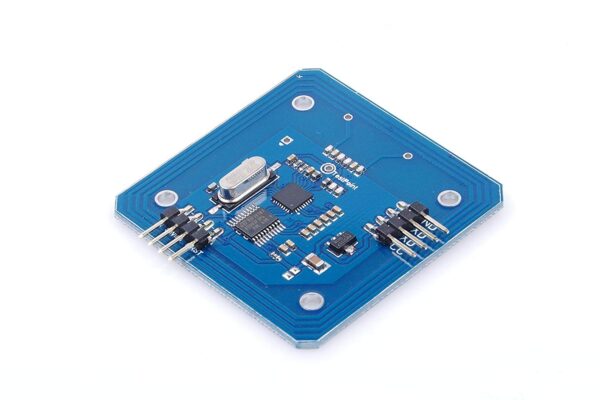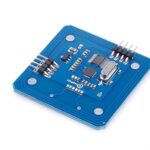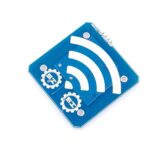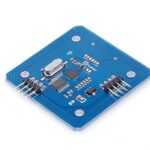 13.56Mhz RFID 讀寫卡模組 UART TTL 支援 Mifare RC522 S50 S70 讀取寫入
Compare
描述
13.56Mhz RFID 讀寫卡模組 UART TTL 支援 Mifare RC522 S50 S70 讀取寫入
13.56Mhz RFID 讀寫卡模組 適用於 13.56MHz 非接觸式讀卡器通信晶片,是高集成度的成員 – 恩智浦。它具有低電壓,低成本,小尺寸和非接觸式晶片卡讀卡器,是智能電錶和便攜式手持設備開發的理想選擇。13.56Mhz RFID 讀寫卡模組 採用先進的調製和解調概念,完全集成在所有類型的無源13.56MHz非接觸式通信方法和協議中。支持ISO14443A多層應用。其內部通信的發射器部分可以驅動閱讀器天線和ISO 14443A / MIFARE卡和應答機,沒有其他電路。接收器部分提供穩健且有效的解調和解碼電路,用於處理信號ISO14443A兼容的轉發器。數字部分處理ISO14443A成幀和錯誤檢測(奇偶校驗和CRC)。此外,它還支持用於驗證MIFARE產品的快速CRYPTO1加密算法。MFRC522支持MIFARE?高速非接觸式通信,雙向數據傳輸速率高達424kbit / s。
高度集成的13.56MHz讀卡器系列晶片系列的新成員,MF RC522 MF RC500和MF RC530有許多相似之處,但也有許多其他功能和差異。它是主機與串行通信之間的通信使用較少的連接,並且可以根據不同的用戶需求選擇一種模式SPI,I2C或串行UART(類似於RS232),有助於減少連接,減少PCB的體積登上並降低成本。
應用
1)13.56Mhz RFID 讀寫卡模組 適用於基於ISO / IEC 14443A標準的各種類型,並要求應用低成本,小尺寸,高性能和單一非接觸通信的功率。
2)儀表讀數
3)車載裝置
4)公共交通終端
5)便攜式手持設備
6)非接觸式公用電話
描述
型號:MIFARE RC522

睡眠電流:<80uA

峰值電流:<30mA

工作頻率:13.56MHz

讀取範圍:0~45mm

接口:UART TTL

波特率:115200

數據傳輸速率: 最大10Mbit / s
物理特性
尺寸:50mm×50mm

環境工作溫度: 攝氏-20-80℃

儲存溫度: 攝氏度-40-85

濕度:相對濕度5%-95%

協議:符合ISO14443A標準,支持Mifare1 S50,S70
MF RC522 is applied to 13.56MHz contactless card reader communication chips which is a member of the high level of integration – NXP. It features with low-voltage, low-cost, small size and non-contact chip card reader which is a good choice for smart meters and portable handheld devices developed.
2) MF RC522 using advanced modulation and demodulation concept completely integrated in all types of passive 13.56MHz contactless communication methods and protocols.
Support ISO14443A multilayer applications. The transmitter portion of its internal communications can drive the reader antenna and ISO 14443A/MIFARE cards and answering machine, no other circuits. The receiver part provides a robust and effective demodulation and decoding circuitry for processing signals ISO14443A compatible transponders. The digital part handles ISO14443A framing and error detection (Parity & CRC). In addition, it supports fast CRYPTO1 encryption algorithm used to verify the MIFARE products. MFRC522 support MIFARE? Higher-speed non- contact communication, two-way data transfer rates up to 424kbit/s.
3) As a new member of the highly integrated 13.56MHz card reader series chip family, MF RC522 MF RC500 and MF RC530 and there are many similarities, but also have many other features and differences. It is the communication between the host and the serial communication using fewer connections, and can be based on different user needs to select one mode SPI, I2C or serial UART (similar to RS232), helps to reduce the connection, reducing the volume of PCB board and reduce costs.
2. Applications
1) MF RC522 applicable to all kinds based on ISO / IEC 14443A standard and require application of low-cost, small size, high performance and power of a single non-contact communication.
2) Meter reading
3) On-board unit
4) Public transport terminal
5) The portable handheld device
6) Contactless public phones

3. Description
Model:MIFARE RC522

Sleep Current: <80uA

Peak current: <30mA

Operating Frequency: 13.56MHz

Read Range: 0~45mm

Interface: UART TTL

Baud Rate: 115200

Data transfer rate: Maximum10Mbit/s
Physical Characteristics:
Size: 50mm×50mm

Ambient operating temperature: Celsius-20—80

Storage Temperature: Celsius-40—85

Humidity: Relative Humidity 5%—95%

Agreement: Compliance with ISO14443A standard, support Mifare1 S50、S70